What We Do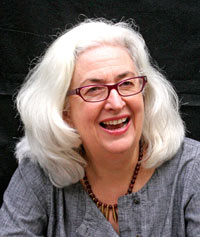 Our story
The day after I retired, I attended a Woman's Hour celebration of the hundred most powerful women in the UK. I was really struck by how women on the panel talked about mentors being some of the biggest influences on their careers – mentors who had been there for them, to listen, encourage, question, offer space for reflection and introduce them to their networks. I also thought how much mentors had helped me by providing the opportunity to air thoughts and ideas with a friendly but challenging listener outside my daily sphere of activity.
Everyone should have this same opportunity, but having a mentor usually needs a degree of connectivity or affluence. What about those without these advantages? I felt we could do something about this – CAL was born, Big Lottery offered a grant to enable the projects to be free – and I retired from retirement!
CAL uses 'Action Learning' – a way of collaborative small group-working, which gives participants a place to share professional dilemmas with each other and have an experience similar to mentoring. Through listening and asking challenging questions, groups help each other network and discover solutions.
The vision of CAL is to create a sustainable network of Action Learning groups throughout the community, by setting up and training self-regulating groups at minimal cost.
Lynne Hale
"I participated in an Action Learning group facilitated by Lynne Hale over a six month period. Lynne has used her excellent communication skills to facilitate the group process, thus enabling participants to develop their own  active listening, questioning and clarifying skills. Lynne is a clear communicator with the ability to ask penetrating questions which reveal new perspectives to professional dilemmas and challenges." Kathy Wiltshire –  Age UK
What is Community Action Learning ?
CAL is a process of working and learning where participants meet regularly to focus on work-based issues, problems and questions. It provides a structure to progressively work through a project.
How does it work?
6 people meet once a month for 5 or 6 months bringing a project they're working on. Each person has a set amount of time each session to explore developments and concerns around his/her particular project. Goals are set and progress reported on.
When is it useful?
If you need to confront a new or changing situation, test out new ways of working or normally work alone, CAL can provide a supportive group to help problem solve and set goals.
Why do it?
It provides a space for reflection and 'time out to think' – a sort of think tank to air thoughts and ideas. There is also the opportunity to talk about your project or test out ideas in front of a friendly group outside your organization. Also, through listening and observing the way other participants think and work, you will learn new ways of doing things. By learning to work in a more disciplined way, you will gain confidence in accomplishing what you want and realize you have more choices. Through communicating with the group, networking will become even more productive.
 

"When I came into the voluntary sector from running a university department, I thought it would be a breeze. I was wrong – there seemed so many differences at first that I didn't know where to start and I felt a little isolated. My action learning set helped me stand back and get a reality check and understand how to apply my existing skills to my new context. This gave me enough confidence to learn the additional skills I needed for a positive way forward."   CEO, Voluntary Sector Organisation

"I felt a real sense of relief that I was not the only one struggling with work/life balance. I found that very empowering as it also made me realize that we all have the resources to deal with our challenges. Also the goal setting gave me more impetus to do work that had previously been sidelined because of 'more pressing things" Social Entrepreneur

For more information on Action Learning see below:

School for Social Entrepreneurs